About Us
Proposed Efforts at Mae's Breath
It can be overwhelming when we think of the horrendous cancer cases present, there's only a select few with greater precedence over others. Lung cancer is one of those few that unfortunately gets little hype as so many others. Fact-Lung cancer is considered the 2nd most common form of cancer diagnosed. An average 400,000 people are diagnosed - American Cancer Society
Lung cancer is the number one cancer that leads to deaths between men and women. As the recent 2011 data implies men are more likely to die of prostate cancer secondly, whereas women are likely to die of breast cancer secondly- leaving lung cancer in the forefront. - American Cancer Society
When my mother was diagnosed, there was a crazy amount of information thrown at us. I've been a bug in my mother's ears for years on making sure she gets check-ups for age appropriate tests when the time comes. Unfortunately there's no test for lung cancer. This cancer can strike at any age and at any time - period. When my mother began radiation treatment as her cancer quickly spread to her brain, she was overwhelmed by it all and held on to the little hope presented. There was comfort when she took part in a support group offered at her hospital.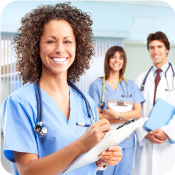 I heard glee and optimism in my mom. She felt comfort knowing she was not the only one facing this, and hearing stories of those who were going on years' strong. I felt good because she felt good. …
When diagnosed with cancer there's nothing more comforting to know that there's some kind of hope or that you're not alone. However, there are so many people dying not fortunate to have a glimmer of reassurance. The outcome of lung cancer can be bleak.
It has been very important for us to start a foundation that comforts the community, comforts those affected. We want to help comfort those who have this huge burden to face. There's nothing more unsettling then to walk into a hospital one day and never return home.
WE WANT TO:
Direct the community to proper resources that will assist them with questions they have

Provide proper and effective guidelines to communicating with healthcare providers

Direction to clinical trials and how to relay that to their physicians

Listen and comfort when no one else will, Providing dignity to a patient and family is very important and understanding how to face this detrimental disease

Stress that health care providers show some courtesy and empathy